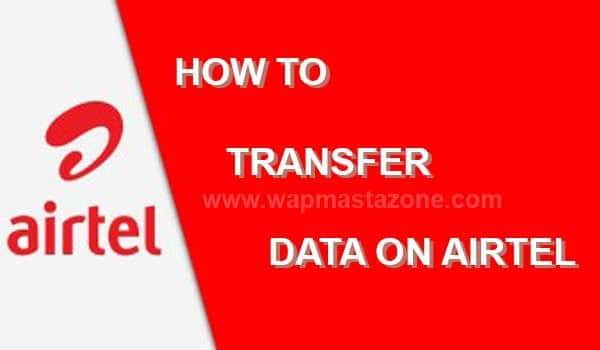 In this post, I will share with you can How to Transfer Data on Airtel in Nigeria. This is useful when you have enough data balance that you want to share with your friend or family. or when someone request data share from you.
Airtel Nigeria offers opportunities on how to transfer data to friends and family through the means of Airtel SmartShare service.
Also read: How to Stop Airtel AutoRenewal in Nigeria
Airtel SmartShare
It is like the very known MTN Data Gift service. Airtel data share or transfer service is also known as the Airtel-SmartShare. The Airtel Smart-Share service consists of a bouquet of offerings that allows internet data bundles to be used by more than one customer in any of the following ways:
Me2U-sending a bundle from your currently active bundle

Gifting-buy a bundle for another line
Please note the following:
Internet bundles refer, in this case to Data, BlackBerry & Android bundles except where explicitly stated

Me2U is possible for only normal data bundles while Gifting is possible for all bundle types above
Who can use Airtel Smart Share service?
The SmartShare service is available to all Airtel customers both postpaid and prepaid users.
Also, note that the Airtel-Smart Share service is only used to transfer data from one Airtel line to another Airtel line. you can't share data from Airtel to Glo or any other network.
1. Data Me2U:
is a service that allows you to transfer data from your existing data balance to another Airtel customer. e.g, if you have 1GB monthly subscription and you decide to send 100MB to your friend out of it, this practice is known as the Airtel data share. The recipient can be another customer e.g your friend, family, etc, or just your other device with an Airtel line.
Also read: How to Transfer Airtime on Glo in 2021 – Easy Steps
How to Share Data through Airtel Me2U
simply dial the Airtel USSD code *141# or *141*6# for direct

then select the Gifting/sharing option.

choose the Option for Data Me2U on the screen prompt

you will then see the option to select the amount of data to share and the recipient's phone number
Note: you can only transfer or share data to a maximum of 2 people daily & a maximum of 200MB each at a time. The data shared with the Airtel Data Me2U service will have the same validity as the sender's bundle.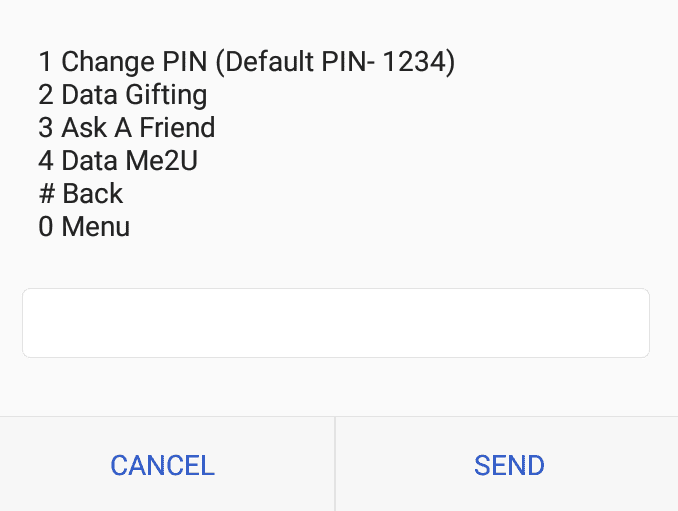 Ensure to change the default PIN which is 1234 to your desired 4-digits PIN in order to avoid any unauthorized Data share attempt on your smartphones.
2. Airtel Data Gifting:
is also a service that allows subscribers to share a data plan with another customer, friends/family.
Data gifting allows you to buy a data bundle plan for another customer by paying with your own airtime. For example, if your friend/family runs out of data, you can just buy another data plan for the person.
Also read: How To Download Airtel Tv App and Also get Free Airtel 3GB Data
How to Transfer Data through Airtel Data Gifting
simply dial *141#

then select the option of 'Sharing &Gifting'

Then select 'Data Gifting'.

You would then be required to select from either daily, weekly, monthly, or mega bundle you want to activate for your loved ones.

Select appropriately then follow the prompt and authorize the transaction using your 4-digits pin code to complete the subscription.

You and the recipient will receive a confirmation message once the Data sharing is successful.
There's no restriction on the amount of data to gift and no restriction on the number of people you can buy a data plan for unlike Me2U. You can also transfer a data gift up to 16GB.
The third option you can use is Ask A Friend service.
3. Airtel Ask A Friend for Data Share
The ' Airtel Ask A Friend' let subscribers request data transfer from their friend, family, and from any other airtel subscriber. this option is useful when the subscriber is in a distant location and does not have access to a subscriber other than asking a friend.
How to Request Data from a Friend
Simply dial *141*6# and select option 3

then follow the on-screen prompts.

The person at the receiving end will receive a message like the one below.
"Dear subscriber 2349046****31 has requested a Data Gift from you. To Gift Data, Dial *141*6# now. As you wish you can grant the request.
Also read: How to Download Netflix v7.103.0 Premium Unlocked For Android