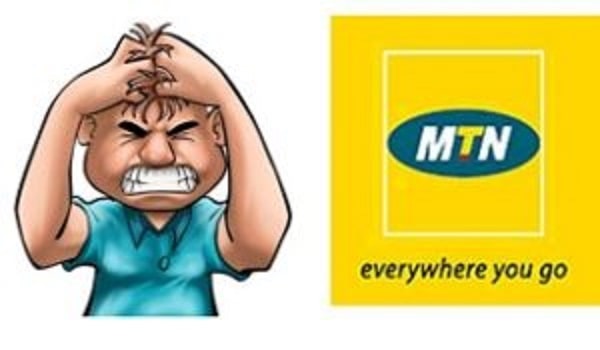 How do you Stop Mtn Frustrating Messages?
This article will briefly take you through how to stop MTN frustrating messages.
It's not new that MTN sends messages to us which sometimes frustrates us, I assume many of you have called MTN to complain about it .. but do you ever wonder why they send these messages?  or do you ever think of a way to stop these messages? here is it
If you get Text messaged from these popular shortcodes – 5021, 5020, 5030, 5031 & 4100.
simply Send STOP to 33111

You should get a response message similar to what you can see in the image below
Also Read: How to Call or Contact MTN Customer Care in Nigeria
"You will be removed from our campaign database within 24hrs. Thank you"
** Updated**
How To Stop The Mtn Pop Up Messages 
Another service established by MTN is called DND which is known as do not disturb. This allows you to stop MTN pop messages.
To activate;
Simply send Stop to 2442 as an SMS or text message.

You will get a message after 24hours stating that your request for DND is in progress which will take upto 24hrs. 

And you will later get a message that it has been disabled.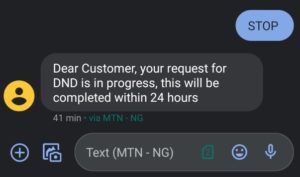 Also read: How to know and What to do if your Phone is Being Monitored by Spyware