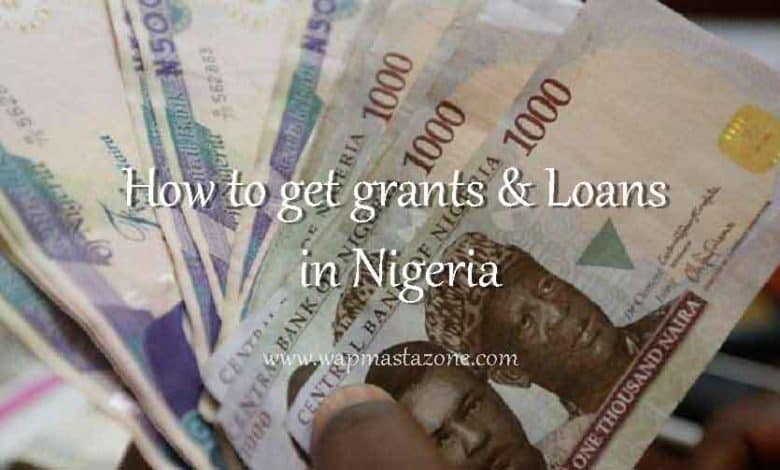 grants in Nigeria, Loan in Nigeria, grant in Nigeria, quick loans in nigeria
Are you thinking of starting a business or looking for a grant or business loan? here are a few lists of Federal Government grants and loans you can apply for in Nigeria.
These Grants and Loans are basically for MSMEs, which began early this year. Thousands of people have already benefitted from them, with many more on the way. People have benefited and some are still ongoing.
Also read: Top Business Auto Loans in 2022
Understanding the Difference Between Grants and Loans
What's the difference between grants and loans? for people who do not know,
A grant is an award or fund given by an entity ( a company, foundation, government, public bodies, charitable foundations, etc ) as a benefit or incentivizes performance. Unlike loans, grants are not to be paid back.
A loan is money given to an individual which must be repaid at an agreeable period with an interest cap. A loan is driven by an agreement. In most cases, collateral is required before the loan is granted. A loan may be secured by collateral such as a mortgage or it may be unsecured such as a credit card.
Also read: Important Reasons Why you Need Pinterest to Promote your Business
Grants and Loans from the FG to Apply for in 2022
1. CBN Creative Industry Financing Initiative

The creative industry financing initiative (CIFI) was launched by the CBN in partnership with the Bankers' Committee. The Central Bank of Nigeria has partnered with the Banker's Committee to develop the Creative Industry Financing Initiative (CIFI), and the aim is to provide access to low-cost, long-term capital for creative and IT enterprises.
It is not a grant but the initiative has one of the lowest interest rates of 9%. It is available and open for youths with business ideas in the fields of fashion, movies, music, and technology.

Also read: Top 15 Business Schools in Nigeria
2. Government Enterprise and Empowerment Program (GEEP)

The Government Enterprise & Empowerment Programme (GEEP) was launched in 2016 with the aim to offer interest and collateral-free credit to millions of Micro SMEs (MSMEs) operating at the bottom of the Nigerian economic pyramid. The program has leveraged on 3 loan products, so far, to support small to medium-sized businesses: MarketMoni, TraderMoni, and FarmerMoni
The Government Enterprise and Empowerment Programme (GEEP) is a deliberate effort by Nigeria's Federal Government, through the Bank of Industry, to break a multi-decade curse of economic progress without sharing the wealth.
Also read: How to get Tax Identification Number (TIN) Online in Nigeria
You can also apply for the loan by using the USSD code that the Federal Ministry of Humanitarian Affairs, Disaster Management, and Social Development introduced, known as GEEP 2.0.
How to sign up for GEEP 2.0 on Smartphone?
Dial *4255*21# from your smartphone.

Create a six-digit withdrawal pin.

Enter your business name

Describe your business idea, such as Technology, fashion, etc.

Complete all steps and submit your application.

A pop-up notification will pop up after completion.

Try again in case you get an error after submission

Also read: 9 Most Important SEO Guides to Help you Rank First Page on Google
3. GroFin Fund

GroFin is a specialist, impact-driven SME financier. They help entrepreneurs succeed by providing them with business loans and business support (expert advice and continuous guidance) to grow their businesses.
GroFin is supported by 34 international finance institutions, development organizations, and private funders who have committed nearly $540 million in capital to our funds.
Also read: 9 Best Websites to Download Nigerian Movies
4. National Institute of Food and Agriculture (NIFA) Grants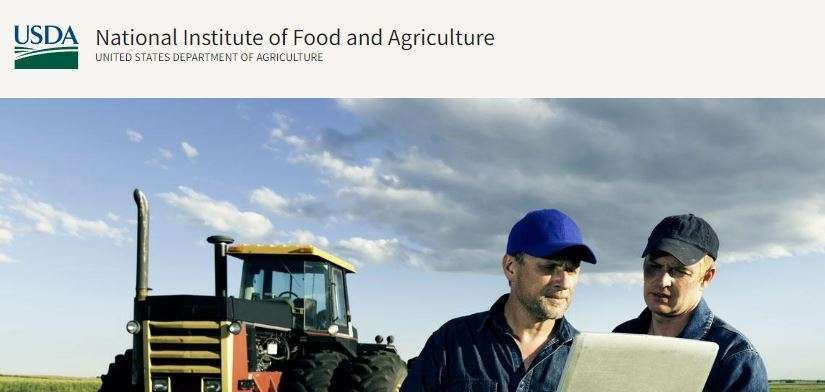 NIFA is a federal agency within the United States Department of Agriculture (USDA) — is part of USDA's Research, Education, and Economics (REE) mission area. The agency administers federal funding to address the agricultural issues impacting people's daily lives and the nation's future.
NIFA collaborates with leading scientists, policymakers, experts, and educators in organizations throughout the world to find innovative solutions to the most pressing local and global problems. Scientific progress, is made through discovery and application.
NIFA uses an integrated approach to ensure scientific discoveries reach the people who can put them to use. Through partnerships with the Land-Grant University System and government, private, and non-profit organizations, our research, education, and extension programs are able to provide solutions to those who need them.
Also Read: How to Unhide or Hide Caller-ID on Infinix Android Phone
5. Lagos State MSME Recovery Fund 2.0

The Lagos MSME Recovery Fund 2.0: This is a grant scheme to support MSMEs in Lagos in recovering from the harsh economic environment as a result of the Covid-19 pandemic. "Helping businesses build back better"
The Lagos State Employment Trust Fund (LSETF) story began in 2016 when it was established by the Lagos State Employment Trust Fund Law 2016 to tackle unemployment and promote entrepreneurship in Lagos State by empowering its residents with job and wealth creation opportunities.
LSETF enables innovation in the vibrant Lagos tech ecosystem through programmes that support founders and startups with infrastructure, funding, learning, and networks.
The Fund pursues its objectives through strategic collaborations with partners and funding support from sources such as development agencies, corporate organizations, and individuals.
Also read: How To Make $100/day on Fiverr – Complete Guide
How to get Grants And Loans in Nigeria, How to get Loans in Nigeria, How to get Grants in Nigeria

loans in Nigeria, grants in Nigeria, federal government grant,how to get loan in NIgeria ,business loan in Nigeria, Business grant in Nigeria ,difference between grant and loan, financing in Nigeria ,Business finance in nigeria ,Lagos State MSME Recovery Fund 2.0, GroFin Fund, how to get quick loan in nigeria, how to get loan online in nigeria, how to get instant loan in nigeria, difference between grants and loans?, what is grant? (16 of 18)what is grant?,what is a loan? (17 of 18)what is a loan?,How to get Grants And Loans in Nigeria,
Have any questions? let us know in the comment section