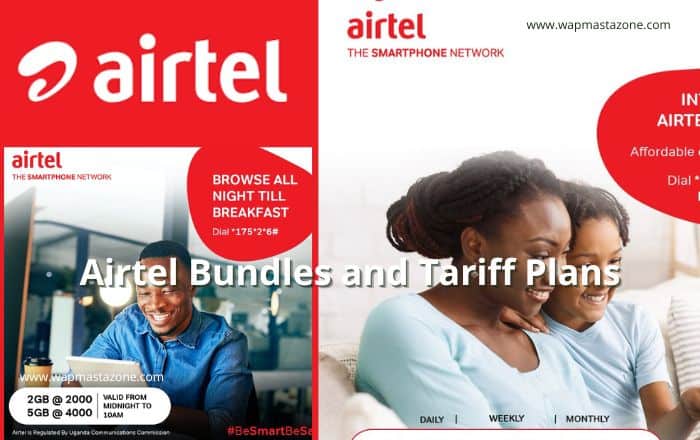 In this post, I will share with you Airtel Bundles and Tariff plans that give bonus on Airtime Recharge. Some of this Airtel tariff plan gives you up to 8 times bonus credit for every airtime you recharge at least N100 and a 100% data bonus. 
It is also important to know that getting this bonus is dependent on your tariff plan. So, if you have not received any bonus, that probably means you are not on the tariff plan that offers bonuses.
The Airtel SMARTCONNET is the Airtel tariff plan that gives bonus on all airtime recharge. It is also the default bonus plan of Airtel for prepaid customers. It gives a credit bonus of up to 8 times the value of your recharge and double data offer for the first 90 days. The SmartRecharge, talkmore 5x, 6x bundles, and voice+ bundles are bundles that give a recharge bonus of up to 10x.
Also read: How to Activate Airtel YouTube Night Data Plan in 2021
On Airtel SMARTCONNET, If you recharge an Airtime of N100, the credit will automatically be multiplied by 8 and you will get N800. The bonus credit is split for voice and data usage.
How to Migrate to Airtel SMARTCONNECT
SMARTCONNET tariff comes with every airtel line by default. It doesn't have a migration code. Once you buy and register a new Airtel SIM, you are automatically assigned. So, if you are currently on another tariff plan, you can not migrate to Airtel SMARTCONNECT.
However, there is a way around it. For customer with old Airtel SIM and wants to migrate to smart connect plan, simply do any of the two below;
You can do SIM SWAP from any Airtel KYC and your new SIM will then be changed to Airtel smartconnect or

Contact the Airtel customer support center through 111 and ask if they can migrate you to the tariff plan.
Validity of the Airtel SmartConnect
The recharge bonus is only valid for 7days. However, your main credit will not expire until you exhaust it.
Charges and Usage
The smartconnect bonus can be used for all other local network calls though
the call rate is high up to 67k/sec approximately which is only applied on the bonus alone.
How to Recharge your Airtel line
To recharge your Airtel line,
Simply, dial *126*PIN# or use any VTU of your choice.
To check your balance,
Simply, dial *123# to check your SMARTCONNET balance and
For Bonus Balance, simply dial *123*1#,
For Voice Bundles Balance, simply dial *123*2#
Other

Airtel Recharge Bonus Packages
The other Airtel special packages below give a 5x, 6x, or 10x recharge bonus but these packages are bundles not tariff plans as such both old and new customers are eligible.
Talkmore Bundles – 5x Recharge Bonus
The TalkMore bundles offer a great bonus of up to 500% of the value of airtime to make calls and send SMS to all networks in Nigeria and international states. Talkmore bundles are available to all Airtel customers on both prepaid and postpaid.
To enjoy the benefit,
Simply dial the USSD code *234# to display the bundles' menu for activation.
or you can dial the TalkMore Direct Recharge Code *126*1*PIN# to subscribe to the respective TalkMore values e.g N200 to gives N1000.
6x Bundle – Airtel Recharge Bonus
This is similar to the SmartRecharge, you also directly recharge using the special code.
To enjoy the benefit of the 6x bundle bonus,
Simply dial *555*PIN#

Also, note that the 6x bundle is only available to Airtel prepaid customers from any tariff plan.
The 6 times recharge bonus can be used to make calls to any network in Nigeria. The recharged amount would determine the validity of the bonus e.g 100 Naira recharge gives N600 and is valid for 30days.
Voice+ Bundles Recharge Bonus
The voice+ bundle targets subscribers with huge voice calls and less or moderate data need. It offers up to 500% voice value with a small amount of data attached.
To enjoy the benefit, Simply dial *154*1# to choose the bundle that you want.
SmartRecharge – 10x Recharge Bonus
The SmartRecharge bundles give 10 times the value of your recharge.
To enjoy the benefit, simply *220*PIN#.
Note, this bundle is only available to Airtel prepaid customers.
Also read: What Search Engine did People Use before Google?
We love to hear from you, comment below and share.