IPHONE
5 Best Headphones And Wireless Earbuds for your iPhone 12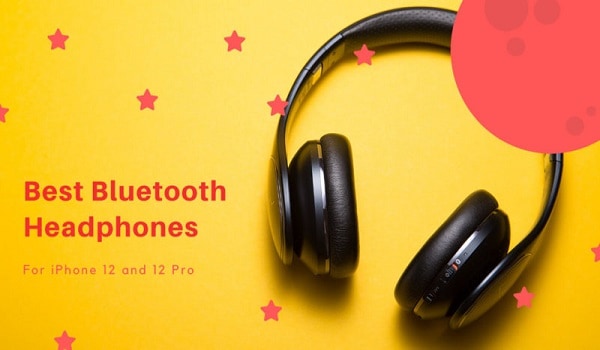 Apple has made it clear with the release of its iPhone 12 that it won't be coming with earbuds, this comes as no surprise as the company sells Airpods and Powerbeats.
Therefore if you need some alternatives to the iPhone 12 headphone, here are 5 headphones and Wireless earbuds you can buy for your iPhone 12:
Sony WH-1000XM4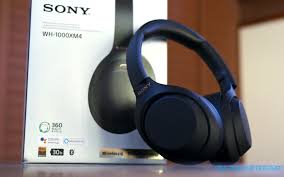 The earlier Sony's WH-1000XM3 model was okay as people who use it made it known that it is exceptional; however, it had its own restrictions. To make it clear it lacks voice-calling abilities, especially in a very loud environment.
With the latest WH-1000XM4 Sony fixes all the issues on the WH1000XM4 and it also comes with multipoint Bluetooth pairing for connectivity with 2 devices.
 Beats Solo Pro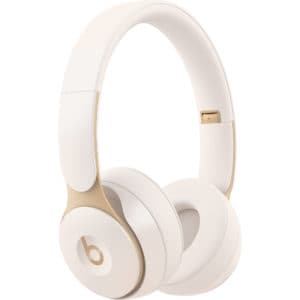 The Beat Solo pro is the first on-ear headphone which comes with active noise cancellation and it is also the first full-size Beats headphones, it can also be charged through Lightning.
It uses Beats' Pure Adaptive Noise Canceling and with a tap of any button, you can deactivate the noise cancellation feature to save the battery. Hitting the button the second time will allow the audio transparency mode that lets you listen to the outside world and ambient sound, not only the songs you're playing.
Beats Flex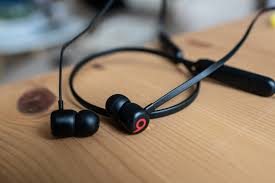 It is a cheaper and Apple-friendly option if you cannot afford the Airpods, it has amazing features; such as calls.  It carries a very nice design true to the wireless Earbuds look. It is available for purchase in two color variants black and yellow.
Mpow X3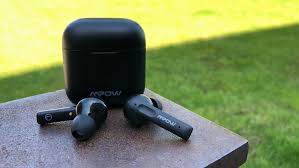 Mpow X3 is an amazing Earbud that has several features; such as amazing bass, amazing call quality, noise reduction during calls, dope clarity, and its active noise cancellation really stands out. It first your ear perfectly and it is also waterproof (IPX7). The battery can last for 7 hours and it also houses a Sidetone feature which permits you to hear your voice in the earbuds.
Bose Quiet Comfort Earbuds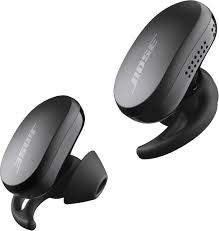 It is a noise-canceling Earbud which is perfect for your new iPhone 12. If we are talking about performance, it can compete with Apple's best selling AirPods Pro because of its wireless noise-canceling buds. It has a super clear sound and it is available for purchase for around $279.
More Information On Headphones:
Headphones earphones and headsets have been around for many years – they have been used since the very earliest days of radio, and have been considerably developed over the years.
Nowadays there is a huge choice of headphones, earphones, and headsets – something for everyone in a host of different environments.
There are headphones and earphones for listening to music at home, Music on the go, audio and video editing, for receptionists and others requiring a microphone as well, and many more types for a host of different applications.
We love to hear from you, please comment and share.