TECH
10 Best Online Cloud Storage Applications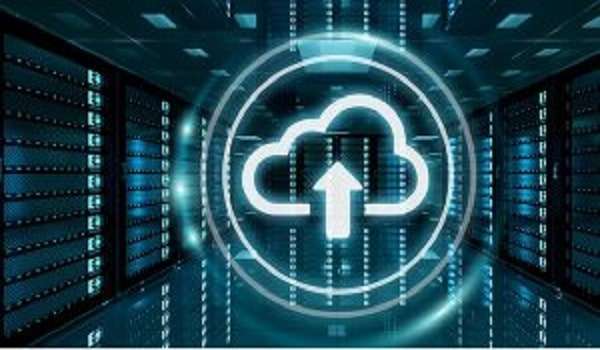 In this post, I will address the 10 Best Online Cloud Storage Applications from our review. You sometimes wonder why your device memory runs very slow. This happens mostly because of low memory. But the advent of Technology has made file storage easy. Storing on the cloud is efficient and portable as you no longer have to go around with a hard drive.
As a matter of fact, you can also use your phone to retrieve your files. How about that, huh? It is all because of cloud-storage apps that are right for the taking. If Android is your go-to OS, then these are the apps that will store and manage your files.
1. Google Drive
It offers users 15GB of free online storage that doesn't intrigue you, you must be daft. Google Drive is just about the nicest place for you to store your photos, designs, drawings, recordings, projects and oodles of other content. Just so you know your data is automatically synced and can be accessed from any device out there.
You can also quickly invite anyone else in your social circle to view, collaborate and download the files that you want without any email attachments.
Also read: Top 6 Online Money Transfer Websites and Comparison
2. Dropbox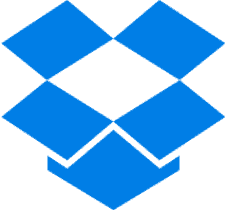 . The main aim of Dropbox is to allow users to put all of their files in a safe and heavily secured place. This is due to the fact that Dropbox values the privacy of its users more than anything.
The latest update allows users to sign PDFs right from Dropbox. The free basic account provides users with up to 2GB of free space. If you want more space, you can upgrade it to 1TB for £7.99 per month. All of your files will be synced automatically on all devices.
3. Amazon Cloud Storage
It is a secure online storage service for your photos, videos, and files. Every Amazon customer gets 5 GB of free storage. Save, organize, share, and access all your files on the desktop, mobile, and tablet. If you need more storage, Amazon Drive offers a selection of annual storage plans. They can upgrade it to unlimited storage for over $60 a year.
Even if you don't have Prime, you can use the app. But in order to have access to 5GB of RAM, you will need to pay about $12 a year. It is often buggy, but nothing that is too bothersome. Enjoy accessing your files any time you like.
Suggested Read: The Complete difference between PayPal FnF and PayPal GnS
4.Tresorit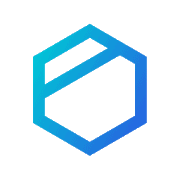 Tresorit is one of the newer and more expensive cloud storage options. However, it takes security very seriously. It features end-to-end encryption of every file uploaded to its service. Basic accounts get 1GB of storage. $12.50 per month earns you 200GB while $30 per month nets you 2TB. Additionally, the pro plans include far more security features than the free account. There are also additional options for businesses and enterprise use. It's a strong option for those who don't mind paying for it.
5. IDrive
With one easy setup and one account to operate from, your file storage woes are no more. The only downfall that too slightly, is the slump in performance from its competitors. The security is an enterprise-class and provides it for any device you use. You can manage your backup on all devices from just one location.
IDrive Express offers quick backup and retrieval of your data up to 3TB in less than a week via physical storage shipment. It also ensures that there is no bandwidth usage as well. You can also transfer and store your files 256-bit AES encryption with a user-defined key that is not stored anywhere on the servers.
6. Mega
Mega is the sequel to the now-defunct Megaupload, a cloud storage service that was taken down by the authorities a couple of years ago. Mega is an up-and-coming service that gives users 50GB for free. That's the largest sign-on bonus we've seen among all of these cloud storage apps and services. It comes with a range of storage options that span from 200GB to 8TB. The app is quite flashy, but there are a few bugs here and there that some people have experienced. Its biggest feature is that it encrypts all files uploaded to it for added security and protection.
7. Nextcloud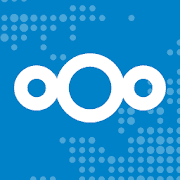 Nextcloud is a different type of cloud storage. It works a lot like Resilio Sync. You create your own Nextcloud server on your own computer. The app lets you sync files between your computer and your phone. It operates exactly like your typical cloud storage, but you control where the files go and what happens when they get there. It's an excellent resource for people who like the idea of cloud storage, but don't want their files in the servers of some other company. Plus, you get as much cloud storage as you have stored on your computer. The is free to use for personal use. There are enterprise options for businesses as well.
Also Read: What Search Engine did People Use before Google?
8. Resilio Sync
Resilio Sync gives you the power to sync any file you would in a fast and scalable manner. Powered by BitTorrent's leading peer-to-peer technology, Resilio is bent on delivering powerful solutions using unique private cloud software. Capable of delivering large files over the internet, Resilio became the world's first product to utilize such a powerful protocol for commercial uses.
You will be able to send large files much faster, even over long distances and unreliable networks.
9. Microsoft OneDrive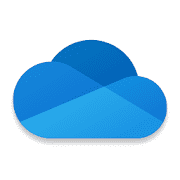 Microsoft OneDrive is a popular cloud storage option because it integrates directly with a variety of Windows products. For starters, can get 5GB of free cloud storage and you can upgrade to 50GB for $1.99 per month. OneDrive storage is also included in every Office 365 subscription, be it for personal use or for businesses. You can get a bundled package of OneDrive space and Microsoft Office 365 for $6.99 per month (1TB, one device) or $9.99 per month (5TB, five devices). That gives you Microsoft Office and online cloud storage space for an exceptionally reasonable price.
10. Box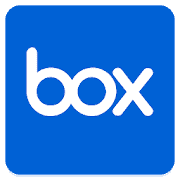 Box is up and common in the cloud storage world. There are a variety of file management apps and others that have Box integration as well and that's nice. New users can sign up for personal accounts for free and get 10GB of free storage while $10/month gets you 100GB. Business prices range from $5-$15/month per user and include far more features. The app works pretty well and it puts an emphasis on simplicity and organization. Unfortunately, those who need more than 100GB may need to shop elsewhere.
Suggested Read: 10 Signs of a Malware Infection on your Computer
do you find this post useful ?.
we love to hear from you, comment below and share.