SEO
What is SEO Optimizer
SEO Optimizer, SEO Analyzer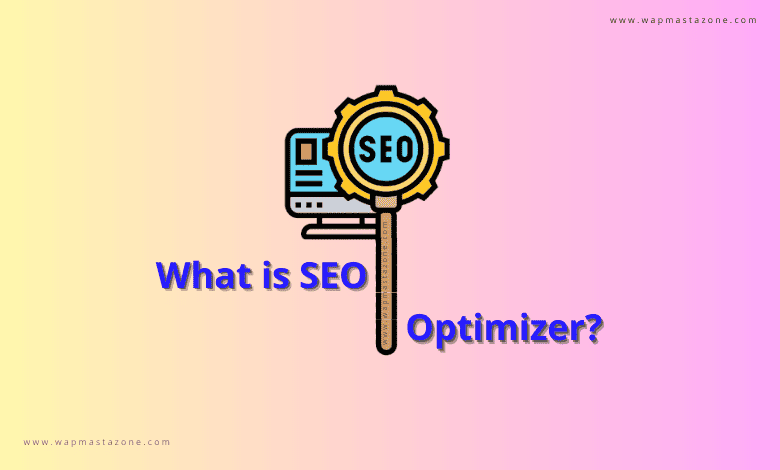 SEO Optimizer is an online tool for analyzing SEO issues or a person who does the analysis. Depending on the context or how you view it.
What is SEO Optimizer?
SEO Optimizer is a free SEO tool that helps you to identify SEO-related issues on your website. It is a free SEO analyzer used in analyzing websites for SEO issues. Seo optimization involves various techniques such as researching and analyzing keywords, optimizing on-page elements like title tags, meta descriptions, and header tags, creating quality content, building backlinks, improving website speed and user experience, and monitoring and analyzing website traffic and rankings.
SEO optimizer can also be considered to be a person who specializes in optimizing the web for raking. This person can also be referred to as SEO specialist if he/she is absolutely good in search engine optimization. An SEO expert or SEO specialist is an individual or a team responsible for implementing strategies and techniques to improve a website's visibility and search engine rankings. The main goal of an SEO optimizer is to drive organic, targeted traffic to a website by optimizing its content, structure, and other relevant factors.
Also read: SEO Auditing & How to Conduct an SEO Audit for a Website
The process of SEO optimization
The process of SEO optimization involves several key steps:
SEO optimizers conduct keyword research to identify the words and phrases that users enter into search engines when looking for information related to the website's content. This research helps determine which keywords to target for optimization.
This step involves optimizing various on-page elements of the website to improve its relevance and visibility. It includes optimizing title tags, meta descriptions, headers, content, URL structure, and internal linking. On-page optimization ensures that search engines can understand the website's content and its relevance to specific keywords.
Also read: Best Guide for Keywords Usage in SEO
Off-page optimization focuses on building high-quality backlinks from other reputable websites. This process involves strategies such as guest blogging, influencer outreach, social media marketing, and online reputation management. These backlinks act as "votes of confidence" for search engines, indicating that the website is trustworthy and valuable.
4. Technical SEO:
Technical SEO involves optimizing the technical aspects of a website to improve its crawlability, indexing, and overall performance. This includes optimizing site speed, improving mobile-friendliness, implementing proper URL structures, using structured data markup, and creating XML sitemaps.
An SEO optimizer continuously monitors the website's performance using various tools and analytics platforms. This helps track keyword rankings, organic traffic, user behavior, and other relevant metrics. Based on the analysis, they make data-driven decisions to refine and optimize the website further.
Also read: 11 Ways to Measure the Success of your SEO Strategy
Continuous Optimization: SEO optimization is an ongoing process. Search engine algorithms evolve, and competition is fierce. SEO optimizers regularly adapt their strategies to stay up to date with the latest industry trends and search engine guidelines. They continually analyze results, make adjustments, and implement new techniques to improve the website's visibility and rankings.
What is SEO Analyzer?
SEO Analyzer is otherwise know as SEO Optimizer, and it is an SEO tool used for analyzing and identifying website SEO issues which then makes the optimization of a website easy for the website owner.
SEO analysis can reveal SEO issues related to:
– keywords optimization
– fixing headings
– fixing meta description
– fixing alt attributes
– resolving SSL
– resolving redirect issues
– adding robots.txt file, and so many more as shown in the table below
SEO analysis also includes the use of a keyword rank tracker or a SERP tracker to continually measure your SEO efforts against competitors, web data, and other ranking metrics.
What Does Free SEO Optimizer Test for?
SEO Optimizer analyzes your site and checks the following;
What's Next –
Start SEO Optimization. Analyze your website with Free SEO Optimizer
Audit your website for Free – SEO audit free
Suggested reads:
Also read: SEO for Beginners – Ultimate Guide
Also read: RoadMap to Becoming An SEO Expert
Also read: 15 Top SEO Experts and Specialists
Also read: AI SEO – The Impact of Artificial Intelligence on SEO Strategies
Also read: Google Indexing and How Web Crawler Works