GOOGLE
New Google Drive Update Allows you to Block Spammers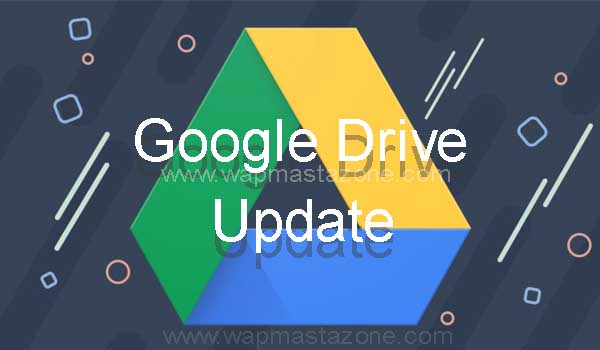 The new Google drive update allows you to block spammers. Hackers, trolls, and spammers are always looking for loopholes in order to highjack or spread viruses. However, the new Google update allows you to block spammers on google drive if misused. The functionality was first revealed in May this year.
 Google Drive allows you to store, share, and collaborate and transfer files from anywhere in the world, however, this privilege can be abuse and that is the reason for the new update from google. The new Google Workspace update makes it possible for users to block or ban other users even if they have previously been granted access.
Also Read: What Search Engine did People Use before Google?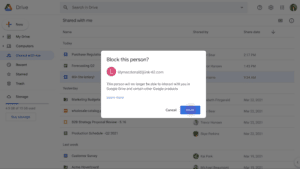 This new development will protect data sharing on google drive, however, there is no admin control for the feature. Banning the other user on the Drive will prevent them from accessing or engaging with you on other google applications and services.
Individuals will also be able to delete any existing files and folders shared by the offending user in their drive and eliminate all spam. 
How to Block Another User on Google Drive
To block another user, simply;
go to drive and right-click on the file, you would see a popup

 Settings menu.

then click on "block"

the unblock process is also the same.
Also read: 9 Most Important SEO Guides to Help you Rank First Page on Google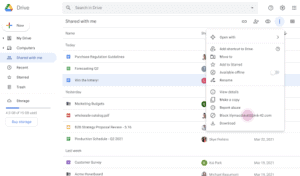 Google also said that the blocking function will be gradually rolled out, and will be available to all Google Workplace customers, G Suite Basic customers, Business customers, and personal Google accounts users. 
Also read: 7 Brilliant Ways to Make Money Online in Nigeria 2021