TELECOMS
Kwese Satellite TV shutting down Permanently in Africa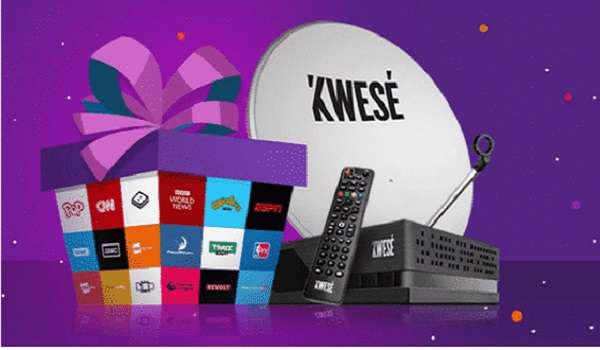 Kwese Satellite TV shutting down Permanently in Africa. Zimbabwe's Econet Wireless Ltd. will shut its African pay-TV unit due to the country's economic condition and shortage of foreign currency, group Chief Executive Officer Douglas Mboweni said.
We regret to announce the discontinuation of the Kwese TV Satellite Service with effect from August 5, 2019.

The service was offered to our customers by our sister company Econet Media.

We regret to end this service, which thousands of Zimbabweans had embraced and welcomed into their homes and offices as a viable, alternative source of news, sport and entertainment.

The third-party content providers, on whose content we rely, require payment in foreign currency. With the prevailing economic condition in Zimbabwe, and the current business operating environment – characterized by an acute shortage of foreign currency – sustaining Kwese and Kwese Satellite Service was no longer viable.
Also read: YacineTV – Alternative to GOtv, DStv, & ShowMax
Econet Media Ltd. operates in more than a dozen countries under the Kwese brand and is owned by Zimbabwe's richest man, Strive Masiyiwa. Last month the company went into voluntary administration and appointed accountants Ernst & Young to manage the process as it pays its creditors.
Zimbabwe stopped recognizing the U.S. dollar, South African rand, and other foreign currencies as legal tender in June as it tries to curb black-market trading that's contributed to surging inflation.
Kwese Social media handle has been dormant since June without any form of activities. This is a reminder that businesses should think twice before competing with MultiChoice DStv.
Also read: DStv Compact Channel List and Price in Nigeria
We love to hear from you, comment below and share.