BUSINESS
Instagram wants more users to watch Reels with their most recent update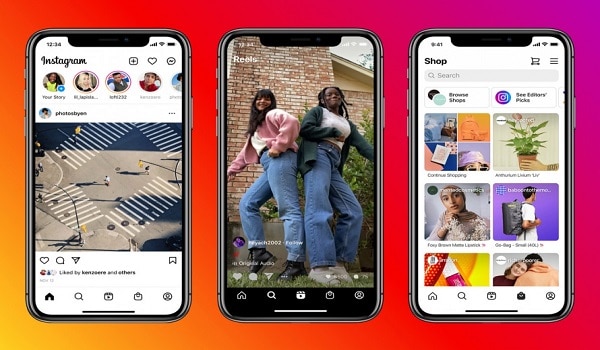 Instagram just announced that there will be new upgrades to its app that position Reels and its Shop features exactly in users' faces. The Reels and Shop tabs going to be present right at the front and center of the home page, on the navigation bar. The Post and Likes buttons are being enthused to the top right corner, next to the DMs button.
Reels was unveiled to compete with TikTok. It's a sub-platform inside Instagram which allows users to create short vertical videos. The video camera recorder is like that of TikTok.
Currently, the Reels tab is rolling out to be kind of a stage, a place where people can share their creativity with have a prospect to break out and find an audience.
This is not totally a new feature has Instagram's Reels and Shop tabs are not just a new design. Before this update, the Shop and IGTV tabs can be found in the Search tab, and a surface that takes up the majority of the search tab has Reels in it.
"With the Shop tab, we're making it easy to get inspired by the creators you love, shop on Instagram, and support small businesses. You can find personalized recommendations, editors' pics curated by our @shop channel, shoppable videos, new product collections, and more…"
Instagram admits that "how people make and like culture has changed, and the main threat to Instagram is not that we adjust quickly, however, we don't change and turn out to be irrelevant.
When the IGTV first launched it was located at the home screen and currently it is no more there as Instagram has found a way to disguise IGTV videos in the main feed. If this new update reduces Reels views on Instagram, the company will most likely find a way to squeeze in Reels in between IG Stories.
We love to hear from you, please comment and share.