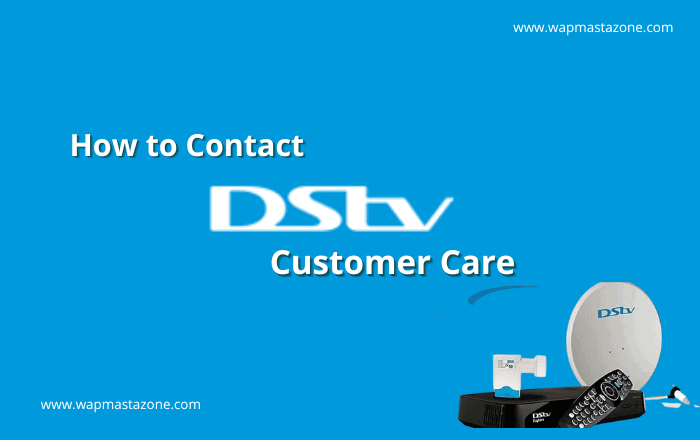 Last updated: 01.05.2023
DStv customer care, DStv customer care number? – DStv is a Sub-Saharan African direct broadcast satellite service owned by  Multichoice which was launched in 1995. DStv airs more than 200 television and audio/radio stations and the channels list differs in all regions around Sub-Saharan Africa.
Who do you then talk to when you experience issues with your DSTV decoder or DSTV bouquets ? Going to DSTV can be a stressful option, in this regard, we have highlighted a few other options below;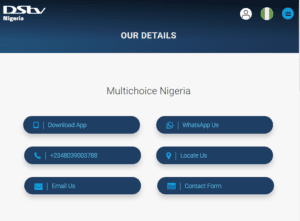 How to Contact DStv Customer Care
Below are the 6 ways you can contact DStv customer center;
1.  You can contact DStv Nigeria through their social media platforms: Facebook, Twitter@DStv and Send your query or concern.
2. You can contact their customer service through Whatsapp. DStv customer care number is 2349082368533. It is also required that you have your DSTV Smartcard Number & Surname ready.
3. You can also contact DSTV customer care by using the USSD code (*288#). Through the USSD code, you can also check what you owe, clear error codes, view your last four transactions, transfer funds between your accounts, and reconnect packages.
4. You can contact DSTV support through My DStv App. You can download mydstv app from  Apple Store or  Google Play Store.
5. Lastly, You can contact DSTV customer center via email by sending your message/complaint to dstvnigeria@ng.multichoice.com
6. You can also contact them by using the contact form on their website https://www.dstvafrica.com/en-ng/help-contact-us
Also Read: Price & Channel List of Gotv Smallie in Nigeria
Recommended: Top Affiliate Programs you can join and Start Earning
We love to hear from you, comment below and share.