BUSINESS
Access Bank Commences Grants, With N50 Billion Interest-Free loans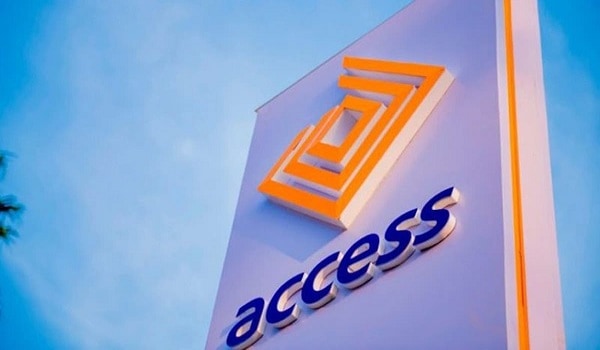 Access Bank Nigeria Plc just made it known that it will be supporting Nigerians with N50 billion grants and interest-free loans aimed at helping the youths, small, medium-sized, and micro-businesses.
This new development was made known through the Access bank official LinkedIn page.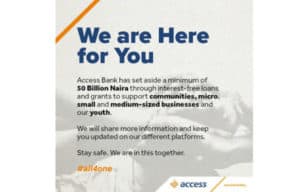 The bank's official declaration read, therefore,
"NOW MORE THAN EVER, WE REMAIN COMMITTED TO OUR PURPOSE OF IMPACTING LIVES POSITIVELY. IN LIGHT OF THE RECENT OCCURRENCES, WE WILL BE SUPPORTING NIGERIAN BUSINESSES WITH 50 BILLION NAIRA INTEREST-FREE LOANS AND GRANTS. WATCH THIS SPACE FOR MORE INFORMATION."
The Covid-19 pandemic, together with the Hijacked #ENDSARS protests and looting of peoples businesses coupled with properties vandalism has made so many Nigerians run into debts.
Hence, we decided to support the Nigerian citizens and their businesses with a minimum of N50bn (through interest-free loans and grants) for the reconstruction of businesses and to bring greater opportunities. This will be used to maintain:
The communities we are living in, those who protect us, and the spaces that we require as the public to flourish.

Our young population who represent the future and hope for our nation.

Our micros, small, and medium-sized businesses that employ a good number of Nigerians, feed and educate our children.
We must restore to health and come out stronger so that we can take up our right spot in the world and bring a brighter future for our family.
We love to hear from you, please comment and share.