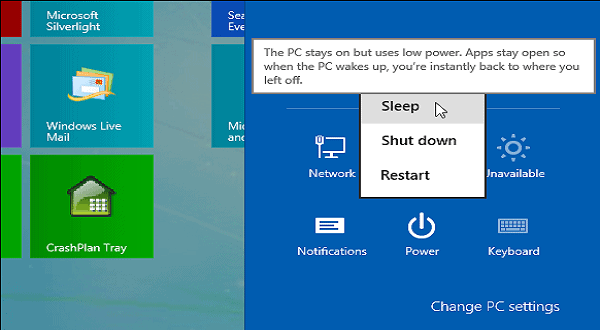 IF you constantly work with a computer, One thing you might have noticed with windows 8/8.1 is the Hibernate option which is enabled on window 7 is not enabled on windows 8/8.1. while other options like Sleep, Shut down, and Restart are there.
Why did Microsoft disable this option? I  personally don't know, and if you can think of any good reason why Microsoft disabled Hibernate option from Windows 8.1 would like to know!
Also read: 12 Amazing Facts About Computer & Internet you Should Know
let's get started.  follow the step below;
Step 1:
In your desktop tray, click the battery icon and select More power options from the panel that pops up
 Click on adjust brightness
Step 2:
 In the power options window, select either "Choose what closing the lid does" or "Choose what the power button does" from the left panel.

Step 3:
 on the next interface, click the blue text which  says  Change settings that are currently unavailable
Step 4: 
a new interface comes up with a new set of options that become available.

 Check the box next to Hibernate and click Save changes.
And now  You'll see that Hibernate option has been added to the power options list, which allows you to place your computer on hibernation.
Also Read: 9 Most Deadliest Computer Viruses that Stood the Test of Time
we love to hear from you. comment below and share.