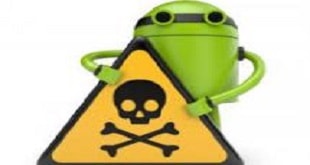 Author Bio: Angela is serving as senior editor and analyst at TheOneSpy monitoring app. She has tremendous expertise in kid's security from social media. The series of published articles on global forums are the testimonies that she is expressive and can naturally convince readers through her creative works. Follow her on twitter @LatestTechBlog
Dangerous Dating Apps that Teens Parents need to be aware of. A decade ago, when social media has introduced to the public, the impact was unbelievable. The world had adopted social media websites and applications wholeheartedly. it was a big breakthrough for users. Who enables us to communicate with the people of the world online from one corner of the world to another?  So the digital media became popular among the people of the world and a couple of years later technology has come up with the rain of instant messaging applications grasp the mind of youngsters. When specifically dating apps comes up, the youth especially teens become addicted to them.
Finally, dangerous outcomes have occurred in the last couple of years due to dating apps. The most dangerous part of using dating apps is youth become the victim of cyber bullying, rape, grooming, extortion, and you may not believe even attempted killing rises no time ever before.
There are plenty of ways to get rid of cyber bullying.
Also Read: 10 Signs of a Malware Infection on your Computer
Users usually use dating apps for the sake of fun, making conversations, and gossips with online friends. There are also some dangerous dating apps for young teens that even help out users to find their match and also helping out them to find their online friends and commit to meet them. so, meeting an online friend can be very risky you even don't know about the person in real life. Following are some dating apps that can be very lethal and dangerous for young teens and parents need to do surveillance on their teens to protect them.
Grindr:
This particular application is for homosexual people "Gays" who attracted to the same gender and interested. Basically most of the people who use this application for fun but finally when they got some friends and start falling for the same genders. It also inspires people to find out the people who are homes and living in their neighborhoods. The application allows users to make fake ID's and locations to allow the users to enjoy the time they actually want and desire. Once Grinder user made their mind to meet his Grinder partner for a date and ultimately when he went for the date, the person whom he was expecting beaten him, tortured him, and fortunately, he survived.
Crimes related Facts and Figures:
Since 2013, reportedly 55 crime cases had been registered in England. In 2014 almost 204 crime cases were registered and it further rises up to 412 in the year 2015.
Also Read: What Search Engine did People Use before Google?
Tinder:
It is no doubt that Tinder is the heterosexual version of Grinder. The dating application has grasped the mind of users all across the world. It allows mutually interested partners to chat with each other and communicate with each other. It is the bitter fact that the tender is the most dangerous apps for young kids and teens. Because, it allows users to post pictures, status, contacts, and even the location profile.  Ultimately Tinder is leading young people towards sex offense, grooming, rapes, killing,s, and sexual exploitation.
However, these kinds of dating apps are not appropriate for young users that are why parents need to aware of and they need to monitor the online browsing histories. They need to use the IM's social media of TheOneSpy cell phone monitoring app and should view all IM's logs, chats, media sharing, and voice messages. Parents can also use the remote phone controller of the mobile spy software. It allows the user to view all installed apps, block the internet when you want, block texting, and block all incoming calls.
Also Read: 9 Most Deadliest Computer Viruses that Stood the Test of Time
Conclusion:
The use of instant messaging applications and dating apps usage is a trend in the contemporary world, but we need to look after our young youth from the possible dangers of social networking.